Post by Sarah Twilight on Mar 12, 2011 2:20:08 GMT -5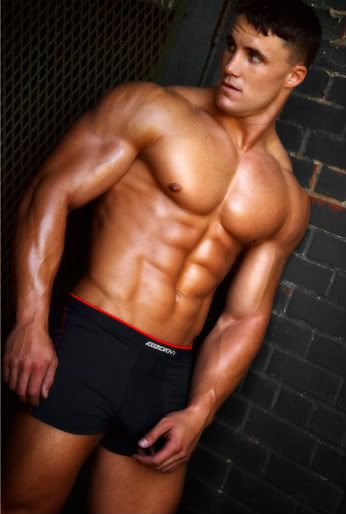 Name: Stefan E. Xavier
D.O.B: 03/09/1976
Alignment:Heel
Billed From: Schwaz, Austria
Height:6'2''
Weight: 253llbs
Entrance Theme: "Freek" by George Michael
Wrestling Style:Power & Submission
Favorite Match Type: Cage Match
Pic Base:Greg Plitt
Signatures Moves:
1. Muscle Buster
2. Double Powerbomb
3. Spinebuster
Finishers:
1. Erotic Fantasy (Reverse Death Valley Driver)
2. Sexual Frustrations (Torture Rack)
Brief Bio:
Having the Abbreviations SEX means a lot wouldn't you say? Well this man is all about it too. And he show's his appreciation for the opposite Sex. Growing up in Schwaz, Austria, he was an all around athlete in High School. After Graduating High School at the age of 16, he moved out on his own. He did miscellaneous jobs around Austria mostly construction. Once he became the age of 18 he moved to the United States and in order to afford this new life he joined the Porn Industry. He acted in numerous Porno's from the age of 18 to 24 before he left the industry after having sexual relations with over 200 woman. He realized that was not the life he wanted for himself. He then became a model and was on the cover of many magazines. (Mens Health, Muscle and Fitness, PlayGirl.) He is fluent in German and also English.
He modeled up til the age of 26 and that was when he discovered he wanted to be a wrestler. He had a tremendous Physique and enough self discipline that he could actual handle it. He was then signed with developmental contract with CWA, where he later debuted in the big time of Chaotic Championship Wrestling. He managed to win a few championships in that time before CCW had closed down. He then joined XWE where he won the Intercontinental Championship within a few months. He left the company with the title after they filed for Bankruptcy.
He then would move on to join XWF where he became a three time United States Champion, before that company filed for bankruptcy several years later. After taking a few years off he just recently returned to the wrestling industry which is RoR in hopes becoming a Champion once again.
Championship/Award History:
CCW Misery Heavy Weight Champion 3x
CCW Darkend Heavy Weight Champion 1x
XWE Intercontinental Champion
XWF United States Champion 3x
AWA Tag Team Champion 2x
Manager: None